Union Mills Feed Store Family Owned and Operated Since 1877
Founded 1877/ Mulino, OR/Bob Friedrich, Proprietor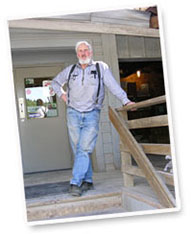 Here at Union Mills we are pleased to offer our warm, friendly service and advice for the feeding and care of your animals.
We welcome custom orders of any kind, and will do our best to get you what you need. We manufacture on-site our own UM brand of feed and carry a variety of other feed products
Our store has pet foods and supplies, many products you need to keep your animals healthy and happy, alfalfa, local, orchard grass hays, staw, bedding pellets, and wood pellets to keep you warm. We also have new products coming in all the time. We are here to deliver the best customer service.
We carry pasture seed, fertilizer, and chemicals for your farming needs.
Stop in to see us today!